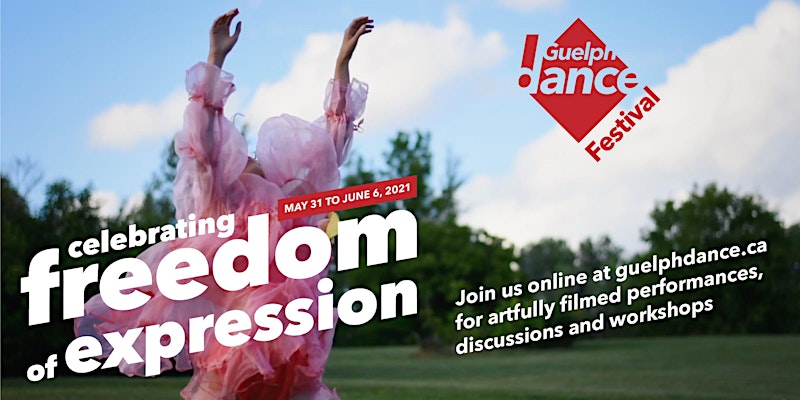 3 Weeks Until the 2021 Guelph Dance Festival
Join us online at guelphdance.ca from May 31 to June 6 for artfully filmed performances, discussions, and workshops.
Spring is in the air and that means that the Guelph Dance Festival is fast approaching! Coming to you in an entirely online format, the 2021 Guelph Dance Festival begins 3 weeks from today. As we draw closer to the festival, we are excited to share with you what our incredible festival artists have to say about their upcoming projects on our blog each week.
About this event
The 2021 Guelph Dance Festival will be taking place online from May 31 to June 6. With the Festival Pass, you will be able to access all festival programming from the comfort of your home, including performances, discussion, workshops, and the Emerging Artist Intensive.
Select programming will be available for extended viewing until Sunday, June 13th in case you miss the scheduled presentations.
We offer four price points to suit everyone's budget from free, if you are struggling financially, to $80 if you are able to pay it forward and subsidize someone else's ticket.
The Emerging Artist Intensive includes a Festival Pass.
You will receive an email from the Guelph Dance team the week of the festival with detailed information on how to connect and view the programming.
Festival Passes are now available! Get more information and grab your tickets below.
Date:
Monday, May 31, 2021 - 12:15pm

to

Sunday, June 6, 2021 - 12:15pm